Additional Services
More Than Just Networks and Servers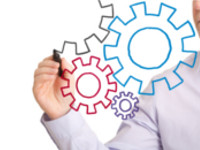 Technology is constantly evolving. New ways to use technology in your business are seemingly released every week.
Our family of service offerings continue to expand as we identify good solutions for your business.
A few of our additional services:
Voice Over IP (VoIP) / Communications Platforms
VoIP phone technology can allow a business to implement solutions that simply aren't possible in traditional systems. This flexibility is scalable and cost effective. We can assist you with implementing a traditional VOIP solution as well as design, deploy, and support modern communication platforms such as Skype for Business with Office 365.
Hardware as a Service (HaaS)
HaaS allows you to easily budget for technology upgrades to keep hardware in your business modern and consistent. We can work with you to develop a strategic HaaS plan to meet your specific needs.
Datacenter Colocation
Great for a company that wants to add redundancy and flexibility to their infrastructure. We can provide a secure hosting location for your servers. Our technicians can help design and implement a successful datacenter migration.
Cloud Services
Whether you are new to "The Cloud" or you have been using it for years, we can help. Office 365, Google Apps, you name it, our technicians can implement and maintain the right cloud services for you.
E-Mail Services
E-Mail Virus Filtering, Spam filtering, and E-Mail Continuity are included with Fully Managed and Integrated IT packages.  Additionally, we can provide E-mail Archiving, Secure Email Encryption, and other E-Mail related services for our customers.